It's been so humid today that it's reminding me of a recent sighting weeks ago while strolling in downtown St. John's.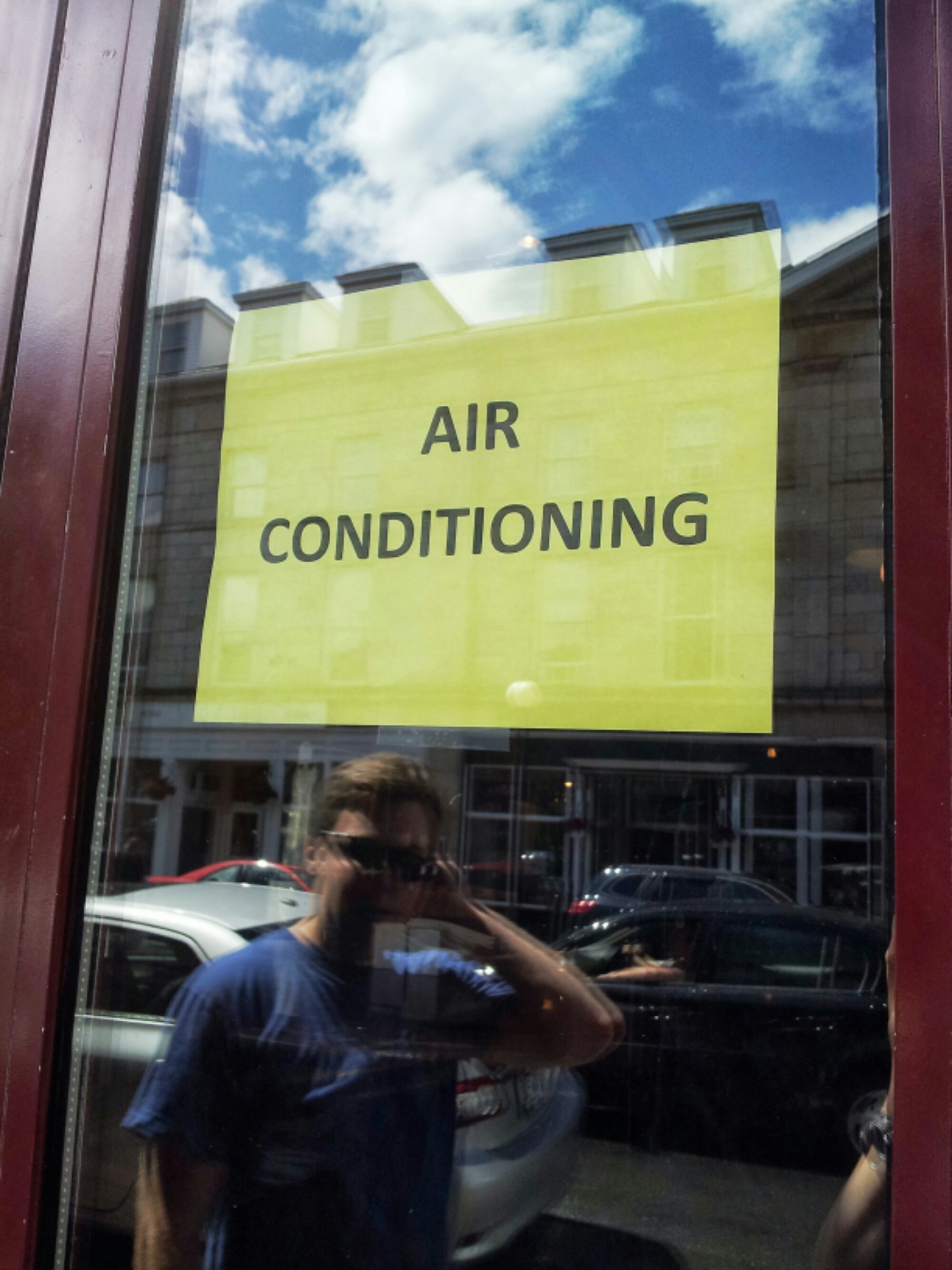 When I saw this sign I laughed. You know it's been a hot summer when you're bragging about having AC!
Apparently the humidex has been in the 30+ degrees Celsius.
Growing up, I don't recall it being so icky sticky… Global warming or selective memory? Sounds like we're going to get rain tomorrow. Hopefully it'll help cut into the humidity.