It's amazing what you can find on the internet. What's funny is trying to explain how you came across something.
I was logged into my account on Ravelry.com and in the forum for A Good Yarn, someone posted a link to this video (note: clicking on this link will open the video to a new screen as I couldn't get the video to embed as an image here).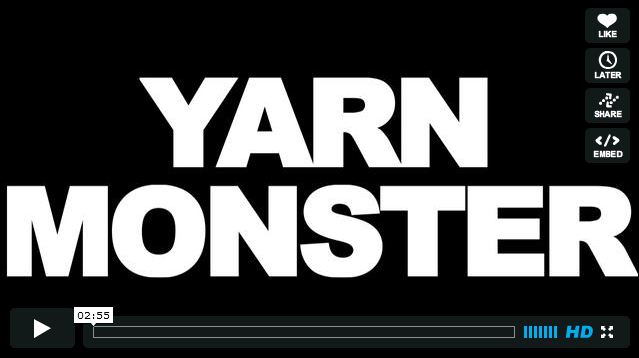 Yarn Monster from toddtreece on Vimeo.
I'm completely in love and want one! Any volunteers who are crafty with these sorts of things????
What's the most random thing you've found online that's left you thinking, "how the heck did I find this?"
Side note: I decided to use all caps for the title of the article because my current layout has "Yarn" resemble "Yam" and while writing about a Yam Monster could have been entertaining, it wasn't the focus of this entry and I felt it was best to avoid confusion.
Update: here's a link to the original post that was shared on Ravelry.