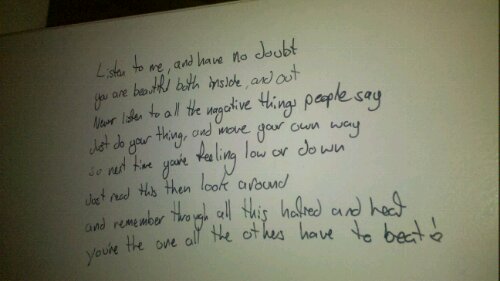 Happy New Year! Welcome to 2011. I hope everyone arrived in one piece and that you're all looking forward to a great year ahead.
I'm in desperate need of an update here. Perhaps later, but for now all I can say is that the holiday break has been very good to Matt and I. We're enjoying our time in Ontario and will fly back home in a few days.
I was at the Eaton Centre with Matt, my sister-in-law and brother-in-law yesterday and saw this inscription in a washroom stall. I thought it was cute and something nice to share.
So here's to another 365 days and if you start to feel a little blue, remember this advice I found by chance.